Software boutique specialised in Health.
Your health tech right partner.
We help health organizations improve people's health with technology. We innovate together.
Do you have a great idea but having trouble getting it live?
We know how to make your idea become reality. And with can also help you scale and grow.
5+ years working head to head exclusively on Health projects for ourselves and our clients.
We were founded in 2015, after a group of colleagues decided to take advantage of years of work for the tech industry and offer their know how to the health ecosystem.
​
Our first and most renown product is a fully customised Telemedicine platform, where health organisations can create a remote primary care service in minutes, without programming skills and knowledge. Patients can talk to a doctor from anywhere they are by a phone or video call. Created in 2016, it was the first Web & Mobile operating platform in Argentina.
​
Our headquarters are in Buenos Aires, Argentina. We have deep knowledge of Latam health industry and regulations, and clients through Latam, US and Europe.
We are passionate about the impact we can achieve. Economically, socially and in the environment, giving millions of people the opportunity live a healthier life.
​
​
We know what you care about, and it is the same we care about.
In Health, personal data protection and privacy is a must.
Encryption, authorizations, HIPAA, DB decoupling, are the cornerstone of our solutions.
Being innovators requires us to be in the edge of regulations. Our legal teams know perfectly well the limits and ethics involving healthcare and we know what can and cannot be done in our industry.
Health is a connected ecosystem where different nodes need to communicate between them. All of our solutions use global industry standards like HL7, FHIR, Snomed, and others.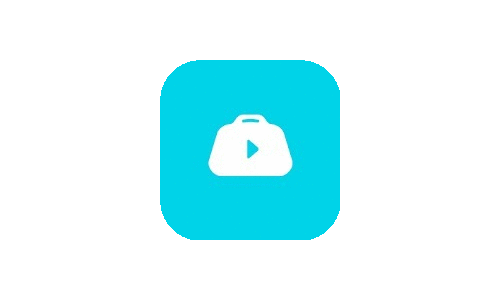 AhoraDoctor
Telemedicine
Our primary product and an original idea. We install in your organization a full telehealth solution so you can serve remotely to your patients. White-label, Appointment scheduling, urgencies, EMR, reports, tips and news, online payments, redirection from Call center phone calls, and many more features. API for integration with legacy Systems. AI and complex queuing algorithms. Awarded solution in several regional contests.
Vittal iDoc
Telemedicine
We deployed our Telemedicine Solution in regional leader ambulances company. They were able to reduce operating costs and gain a better efficiency with the ambulance dispatching. Full mobile & web solution, integrated with their own HIS. With a new telemedicine service, they created a new business unit offering corporate clients a telehealth prepaid service.
Fobia Club
Digital Therapeutics
The non-profit organisation Fobia Club, leader in phobia and anxiety treatments in Argentina and Latam, wanted to offer it's patients digital treatments that could complement regular treatments based in medication. Following the most advanced global trends, it partnered with us to co-create the first digital therapeutic for anxiety patients in Argentina.
Psiquify
Startup Psicología
We re-imagined therapy in Latam. From the idea to the product we built a fully online solution based on chat. Message your therapist whenever and wherever you are. On demand, on your terms. Mobile, Web, Socia Media development. Payment gateway integration and AI for patient matching.
Public Ministry of Health
Patient Federator
To improve patient experiences with universal healthcare, the Argentine Ministry of Health, which manages the health policies of the country, assigned us the mission to build a national digital health network. The network would allow care centers to more securely access patient data through standardized integration between providers in a flexible yet stable IT infrastructure. The new infrastructure offers the scale and agility to support medical data sharing for millions of patients over 24 provinces.
Fimedical - Beauty Health
HIS
The health and beauty clinic Fimedical, serving the north region of Buenos Aires, needed a new software platform for optimizing its operations. We created an App for patients, an appointment scheduling solution and a remote assistance unit with telemedicine. We were able to improve overall patient experience.
Sancor Salud
Gestion de Procesos de Afiliados
One of the biggest local health insurance companies, leader in Argentina, trusted AhoraDoctor a full innovation of its core business processes. We developed a high availability patient eligibility solution, a providers self-serve platform, appointment scheduling, mobile app and telemedicine solutions. more than 500.000 patients interact daily with our solutions.
Hospital Universitario Austral
Telemedicine
We deployed in Hospital Austral, one of the most renown Latin American Hospitals and awarded by the Joint Commission Internation, a full telemedicine unit. It is integrated with its own HIS platform and it is expected to serve more than 25.000 appointments per month.
Drop us a line. We want to help.